Concept III: Modular
R Jet Robots can be dismantled in matter of minutes
Having the liberty to mount or dismount, connect or disconnect different mechanical parts or tools gives you an unlimited possibility to solve your on site problems using just one robot. The level of modularity implemented in our products goes beyond anything currently seen and enables you to define the robot you want to use in each different situation.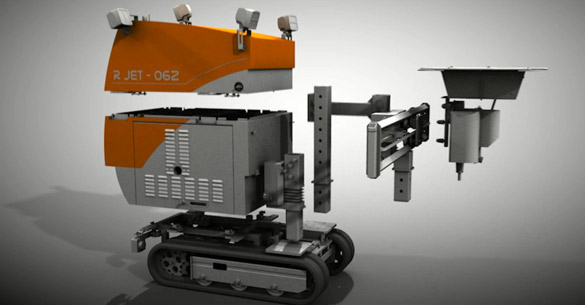 The best example of modularity can be seen on our R Jet – 062 robots. They optionally come with a special protective hood and ENDRESS petrol generator, which can be used for autonomous operation from the power source where such a demand is required, or it can easily be dismantled to again have a compact, lightweight robot.
The choice is yours.
(click here to see our series of R Jet Robots currently available)